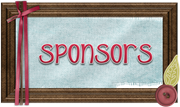 My bloggy-blog just got a new button to highlight my sponsors,
which I am oh.so.excited.about! It's she pretty :)
Which brings me to ....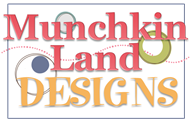 This post is very fitting as Munchkin-Land Designs was my very first sponsor. Jenn just gave her blog a complete makeover and is giving away a free design, so pop on over and check it out here. Let's be honest, blogging is WAY more fun with a beautiful blog to come "home" to!
AND, I have a few giveaways up my sleeve where I get to
introduce my newest sponsors!
***If you are interested in me hosting a giveaway, reviewing a product, or ad space then email me at SeattleSmithsBlog@gmail.com!