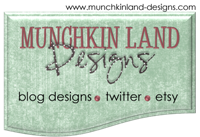 Jenn from Munchkin Land Designs has outdone herself once again ... but did I expect anything different?!?! She keeps stepping up her game, and the process keeps getting easier for a blog re-do. Exactly why I keep going back for more. LOL -- This is my third layout designed by Jenn, and it is BY FAR AND AWAY my most favorite. She sent me my first draft, and I approved it right away with just one font color change.
With fall just around the corner ...
the colors, the warmth, and the tones
get me even more pumped for the chilly days ahead.
Google Image
Thank you Jenn for making me beautiful :)
If you are looking for a little change, contact Jenn and let her know I sent you. She loves a good referral or two, I am sure!